On the night of his 86th birthday, we meet the legendary Maestro Menotti,
impressario, stage director, librettist and most successful Italian
opera composer since Puccini.
Filmed in London, Scotland, Philadelphia, Washington and Spoleto, Italy.
Featuring Plácido Domingo, and many rare clips from Menotti's greatest works.

Produced by Alexander Oppersdorff and Michael Stelzer

Television Premiere: December 26th, 2000
on CLASSICA
in Germany, Austria and Italy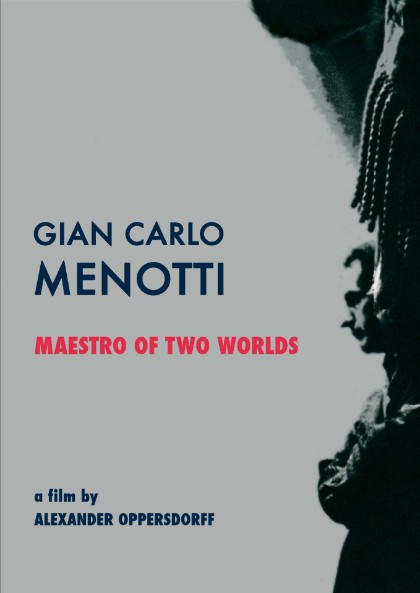 Through the opera house, Broadway theater, films and electronic media, Menotti has enjoyed
the largest audience of any 20th-century opera composer. A complete man of the theater,
he involves himself with every level of opera production, writing his own librettos and
often acting as casting and stage director. Although Menotti remained an Italian citizen
and now makes his home in Scotland, he has had such a long and productive career
in the United States that he is generally viewed as an American composer.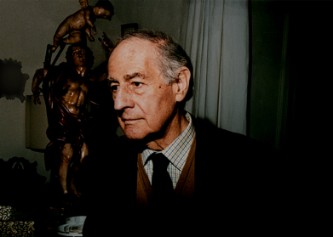 In addition to many commissions, Menotti has twice been awarded Pulitzer Prizes in music
and, in 1984, was honored by the Kennedy Center for lifetime achievement in the arts.
He was chosen as the 1991 'Musician of the Year' by Musical America. According to critical
appraisal by H. Wiley Hitchcock, "Menotti has combined the theatrical sense of a popular
playwright and a Pucciniesque musical vocabulary with an Italian love of liquid language and
a humane interest in characters as real human beings. The result is opera more accessible
than anyone else's at the time."
Documentary Running Time Approx 52 mins 4:3 Aspect Ratio